I feel it fitting, in this my 100th blog entry, to festively announce the erection of a new Five Rows roadside sign.
I can hear you all in unison: "Well, it's about time!"
However, it is not without some sentimental regret that we retire our old red sandwich board.  At various times it was stolen, returned, run over, blown over, repainted, amusingly observed by Beppi and cursed by all those who didn't see it on first pass.  A useful (if not reliable) sign it was.
As is evident in the following photographic essay, the beautiful new sign was hung with typical Five Rows grace and ingenuity.  I ask anyone working for the Ontario Workplace Safety Insurance Board to kindly avert your eyes.  A special thanks to Barry Imber for his fine craftmanship.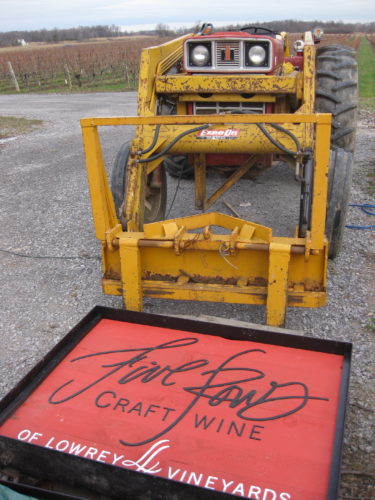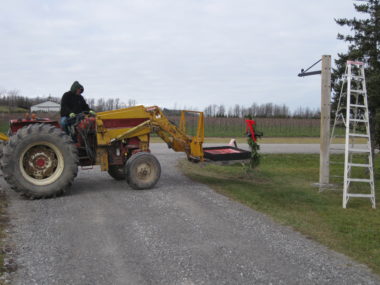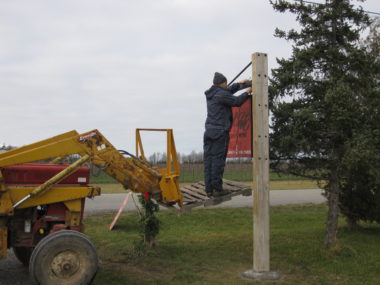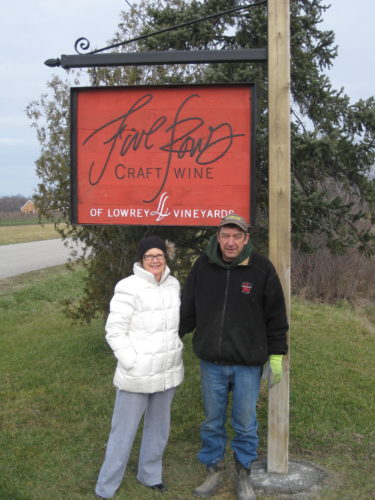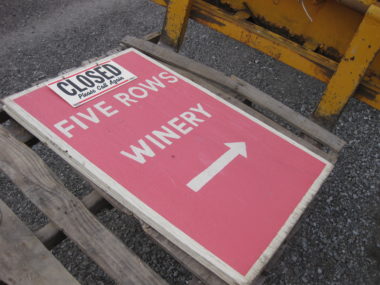 I wish you all a Happy New Year and invite you to join us for our third annual Treadwell's Winemaker Dinner on January 26th, 2013.   Wine pairing details coming soon!